RIDE Council Steering Committee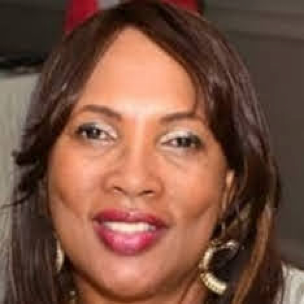 Dianne Pinckney
Dianne is an RRMS Patient, Caregiver and Healthcare Advocate. She is Co-Chair of the R.I.D.E. Council and member of the IConquerMS Diversity, Equity, and Inclusion committee. Dianne also served as a member of the Accelerated Cure Project's Patient Development (PFDD) Council, a body focused on integrating patient perspectives into the drug development and evaluation process. She previously was Vice President of the People of Color Focus Group in Quincy, MA - received Community Hero Award for collaborative effort promoting greater understanding and education amongst diverse members in the community. Chief Steward of Local 387- experience in conflict resolution and contract negotiations. B.A. Degree in Labor Studies and Minor in Legal Education-UMASS Boston.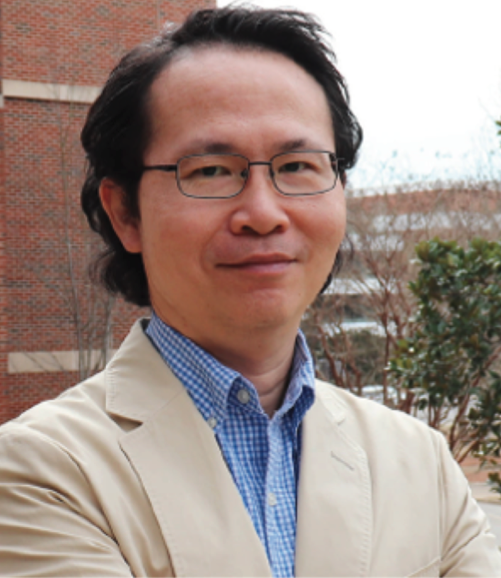 Dr. Surachat (Chat) Ngorsuraches
Dr. Surachat Ngorsuraches is an associate professor at Harrison School of Pharmacy, Auburn University. He is a pharmacist by training. He earned my doctoral degree in Social and Administrative Pharmacy from University of Wisconsin-Madison. He has more than 25 years of experiences in teaching, conducting research and leading administrative teams. He has been the principal investigator of several extramural funding research projects and the corresponding authors for the publications of those projects. His research areas include pharmaceutical economics and policy, focusing on patient preference and patient-centered value assessment. He received multiple research grants and contracts from various agencies including the National Multiple Sclerosis Society (NMSS), Pharmaceutical Research and Manufacturers of America (PhRMA) Foundation, and Patient-Centered Outcomes Research Institute (PCORI). Currently, he is leading a project engaging patients with multiple sclerosis and their families living in MS and AL in patient-centered outcomes research. He is a member of International Society of Pharmacoeconomcis and Outcomes Research (ISPOR). He has served the NMSS and the national multiple sclerosis patient-powered research network (MS-PPRN) in various capacities.
Melinda McCartney
After being diagnosed with Multiple Sclerosis, Melinda Davis learned the hardships it causes, both on the body as well as on the family and daily life. This taught her how to adapt, so as to overcome obstacles that may seem impossible at times. She knows that this can only be done with support not only from a personal standpoint, but also from a great medical community.
Melinda has been working in behavioral health for the past three years, as a behavioral health coordinator and more recently a certified domestic violence specialist. Through this work, she helps patients dealing with trauma find the support they need. Melinda focuses on adverse childhood traumas and historical traumas so that providers and patients can be more trauma informed as they work to overcome challenges they may not have even realized were there.
Melinda has participated in the iConquerMS Minority Demographic Committee for the past two years, focusing on the Native American/Alaskan Native Communities, since she is a member of that demographic. She comes from a Paiute reservation in California and a small Aleut Village in Southwest Alaska. Her mission in this work is to help in any way she can to shed a light for MS researchers and help find a cure not only for the Native American/Alaskan Native Communities, but also the MS Community as a whole.
Melinda has been a part of National MS Society, WalkMS, and BikeMS. She has also participated in the MS4MS SpreadingOrange campaigns to raise as much awareness as possible around MS and promote finding a cure for all of her fellow MS Fighters who battle alongside her. The reason she has joined not only the Minority Demographic Committee, but also the RIDE council, is that Melinda understands it takes all of us together to create a sound wave big enough to have a significant impact. She believes we will be able to. Since being diagnosed, Melinda also believes in never losing hope and that change is never impossible!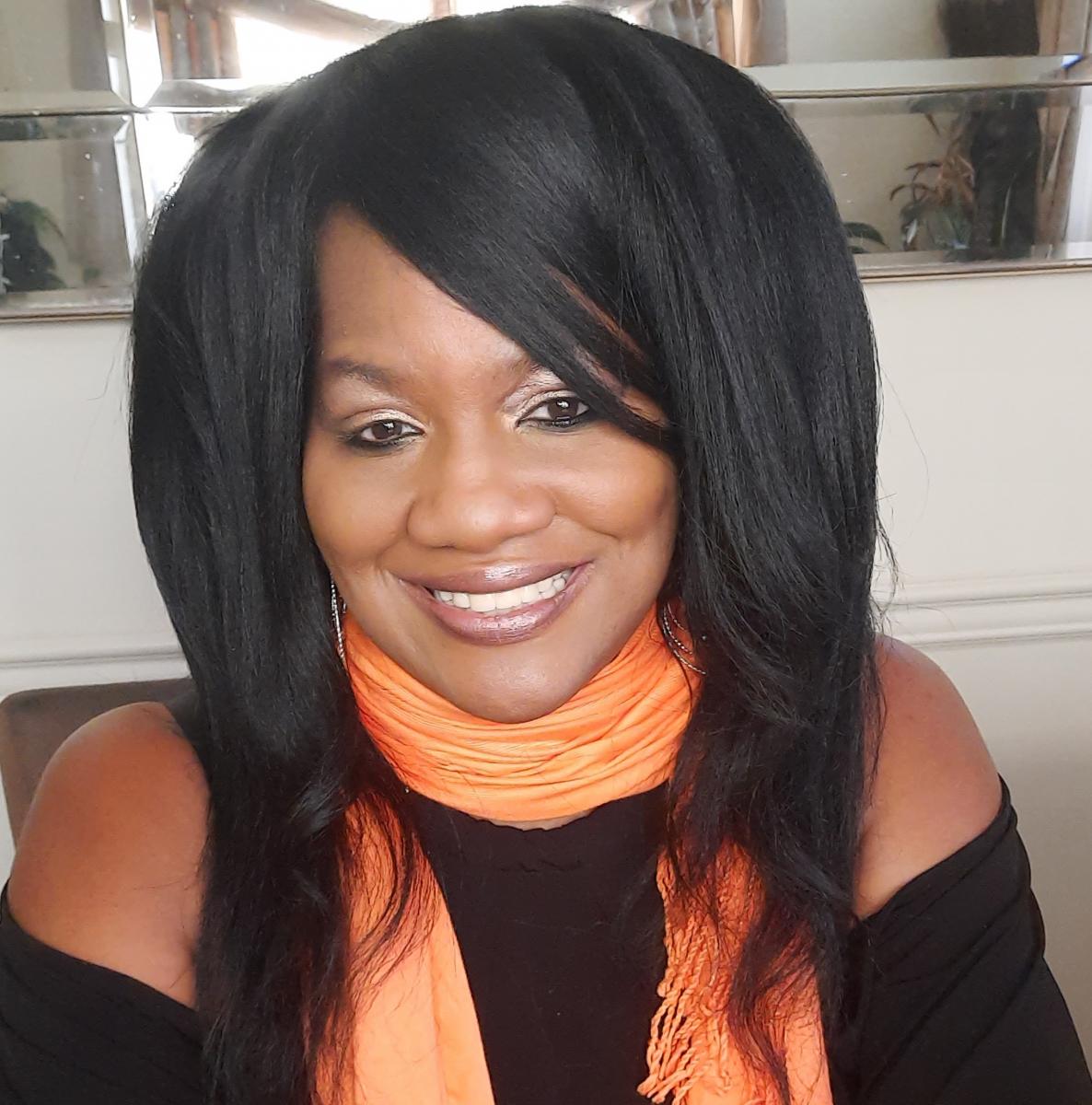 Teresa Wright-Johnson
Teresa Wright-Johnson is a Heart Survivor and an MS Warrior serving in roles that include advocacy, inspirational speaking and authorship. Teresa's mission is to use her voice and experience, personally and professionally, to amplify disparities that exist in underrepresented populations. Teresa knows that representation is paramount. Her passion for health equity, diversity, inclusion, racial and social justice are reflective in her work and commitment to effect change. Teresa is a member of the ACP's Engagement Committee and serves as Co-Chair for the Equity, Diversity and Inclusion subcommittee. She is an iConquerMS ambassador. Teresa also served as a member of the Patient Focused Drug Development Council (PFDD) through the Accelerated Cure Project. Teresa is Vice President of US Heart Valve Voice and serves on the Board of Directors for Lehigh Valley American Heart Association.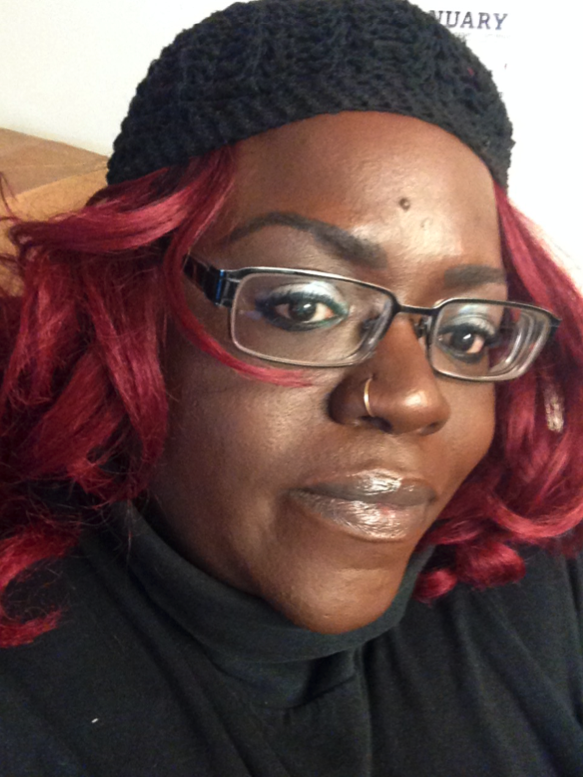 Anita Williams
Anita Williams is the Principal Strategist and owner of The Beta Pond, LLC, a management, scientific, and technical consulting agency. She was diagnosed with multiple sclerosis in 2014. She is the Co-Chair of ACP's Engagement Committee as well as its ED&I Sub-Committee. Anita also an active contributor to the MS Minority Research Engagement Partnership Network (MS MREPN), and Chair of the board of directors for STRIDE CHC, an FQHC.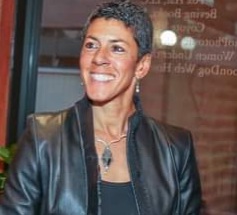 Shawn Feliciano
Shawn Feliciano is a financial advisor based in Arizona, who has been living with MS since 2009. She has been an active contributor to the iConquerMS network and the Accelerated Cure Project since 2012, particularly within the areas of minority research engagement and DE&I. Shawn is a passionate advocate who seeks to make a difference in the lives of all people living with MS.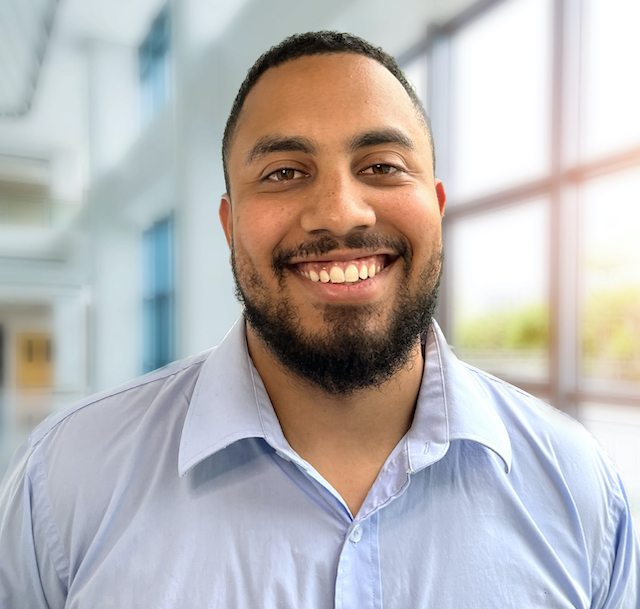 Jordan Caines

Jordan Caines is the Program Manager for the Research Inclusion, Diversity, and Equity (RIDE) council initiative at the Accelerated Cure Project. Born and raised in Los Angeles California, Jordan's educational background includes a double major in Ethnic Studies and Sociology from the University of Oregon. The past several years have been spent in various non profit management roles, most recently as the Assistant Director of YouthLine, a peer to peer mental health crisis line. He is passionate about elevating the voices of underserved populations, and hopes to create a more equitable space for people living with MS who hold marginalized identities.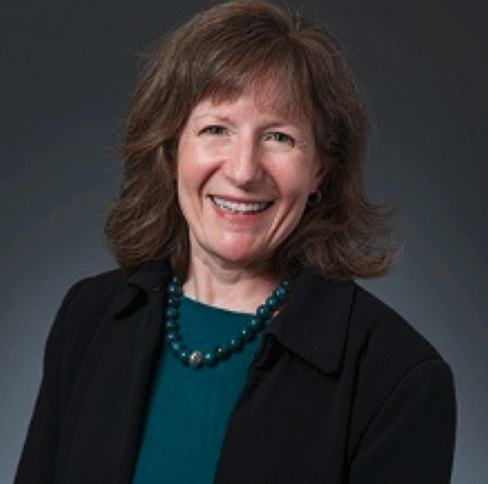 Hollie Schmidt
Hollie Schmidt is the Vice President of Scientific Operations at Accelerated Cure Project for Multiple Sclerosis. She co-chairs the Research Committee of iConquerMS, a virtual research network for MS established to perform and support participant-centered research in MS. In this role she works to promote the engagement of people affected by MS throughout the research process and to develop research collaborations on topics of interest to people with MS. She founded and leads the MS Minority Research Engagement Partnership Network, a multi-stakeholder initiative aimed at promoting racial and ethnic diversity in MS research studies. Before joining ACP, her endeavors included co-founding a management consulting firm as well as co-founding two software companies. Hollie has an MS in management, as well as a BS and MS in materials science and engineering, all from the Massachusetts Institute of Technology. She serves on the Institutional Review Board of Beth Israel Deaconess Medical Center, is a board member for the International FOP Association, and is Secretary for the Multiple Sclerosis Coalition.
RIDE Council Members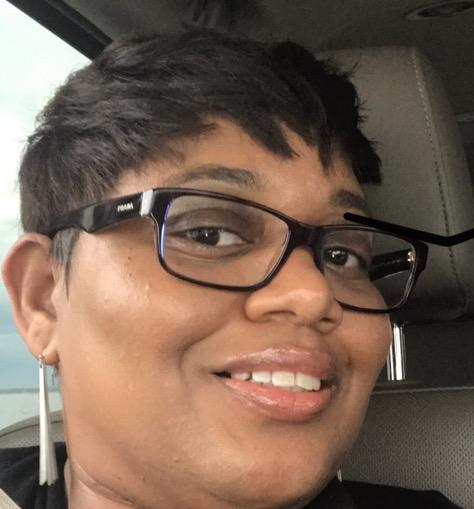 Andrea Burke-Bailey
Andrea Burke-Bailey is a graduate of Southern New Hampshire University, Sr. Business Analyst, Organizational Leader, and co-owner of Creole Cookie Company. She is from Geismar, LA.
Since her 2015 multiple sclerosis diagnosis at age 39, she has been a passionate disability advocate, an M.S. Patient Ambassador, and a National M.S. Society District Advocacy Leader-LA, representing the M.S. Society's research, awareness, and policy initiatives at the state and federal levels. She remains committed to leading by example, and living her best-modified life through positive thinking, flexibility, mindfulness, unrelenting determination, and a healthy sense of humor.
When not at work, Andrea is either baking, at a local home improvement store searching for her next weekend warrior project, enjoying quality time with family and friends, planning her next "Tia lives MS" travel adventure, or simply binge-watching Yellowstone or Grey's Anatomy - which of course, as with all things M.S., depends on the day.
Constance E. Chevalier
Constance is a retired middle school/ high school Language Arts teacher with PPMS, whose career was cut short due to issues with mobility, cognition and fatigue. She chose to join the RIDE Council because Progressive voices, Black voices, and over-65 voices are rarely heard in clinical trials and research. Through her participation, she would like to share her journey of discovery regarding alternative therapies. At home, Constance enjoys reading, playing brain games, doing puzzles and watching Netflix and YouTube.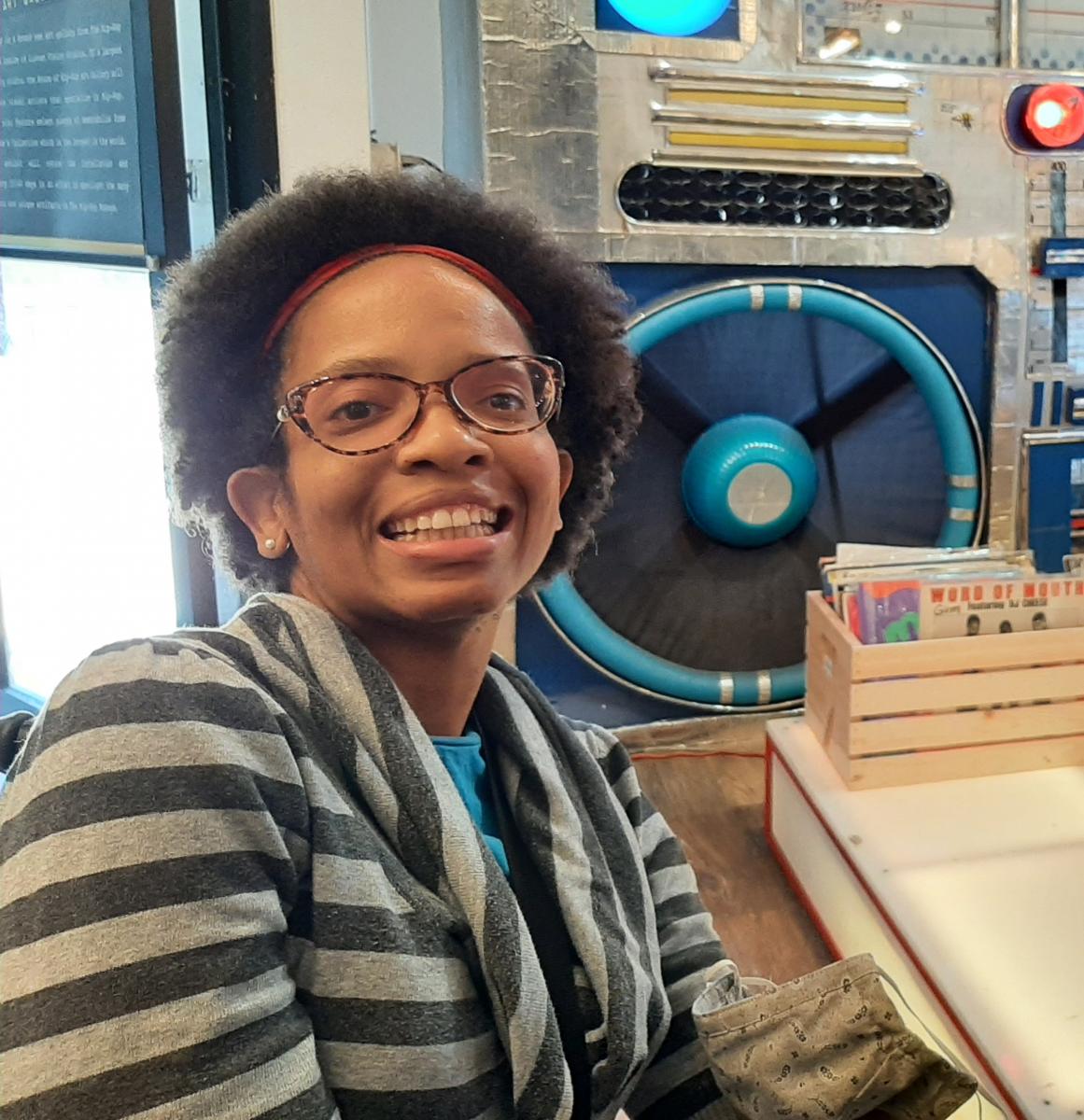 DeLisa French
DeLisa is a retired homeowner with Secondary Progressive MS. She joined the RIDE Council because she was intrigued by the opportunity to contribute her views to the initiative and excited to learn about the views of others, particularly regarding diversity in the MS community.
DeLisa loves travelling, horseback riding, attending concerts, music, learning to swim, spending time with family, and learning languages. She was born in St. Louis, Missouri and has a 22-year-old daughter who is in her final year of undergraduate study.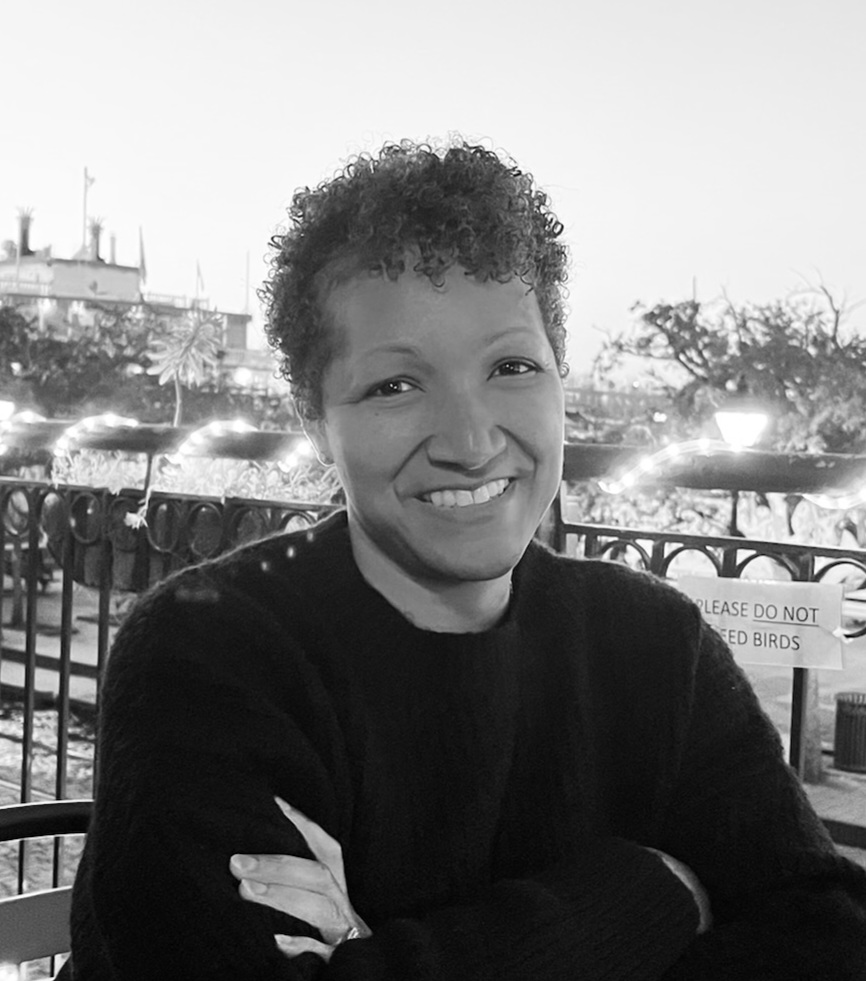 Dimika Cavalier
Dimika experienced MS symptoms for at least 6 years prior to her diagnosis. She can recall being told by one neurologist that she was too analytical when questioning treatment, symptoms and what she was feeling. She decided to join the RIDE Council so that others will not experience this delay in MS diagnosis or treatment.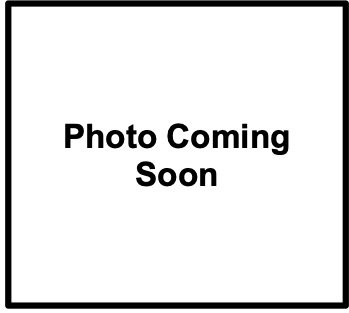 Emilie Pinho
Emilie works from home in compliance for an Investment Advisory. She was diagnosed with MS just after graduating college in 2004. At that time, she had optic neuritis and started to go blind, but was able to regain sight, and begin MS treatment through daily Copaxone injections.
In this early stage, she also heard about and started the MS diet, which entails abstaining from food that can cause inflammation (such as gluten and animal fat). Emilie went symptom free and almost forgot about her MS when she had a child in 2011. However, three months after childbirth, she had a relapse that put her left (dominant) side in a state of temporary paralysis. Fortunately, much like. with her eyesight, steroid treatment helped restore movement, although she still feels more clumsy than before. That is why she loves yoga and running and uses diet and exercise to treat her MS. With this regiment, she has stopped prescribed MS treatments except, low dose Naltrexone.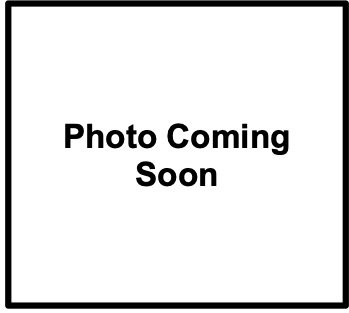 Jacqueline D.
Jacqueline is an anthropologist and part-owner of the Folding Scooter Store. She was diagnosed with MS in 2015. This took her by surprise and her reaction of denial lasted two years. She trained in Krav Maga for stress relief but upon losing balance and coordination along with neck and spine pain, she stopped. Moves which she used to be able to memorize with ease became a challenge as memory declined. This led to anger at herself and fatigue, which overtook her life. She blamed herself for feeling "weak and lazy". On days she wasn't flaring she pushed herself to exhaustion to be "productive".
Jacqueline decided to join the RIDE Council to give others a glimpse of how being a minority affects how people are treated with autoimmune diseases. For example, she was told by her second neurologist "Asians don't get MS/ it must be your other half." She heard many similar remarks from professionals and residents yet none were able to explain the 80-100 brain lesions she had. Her third neurologist blamed it on child abuse or sports accidents but refused to see her because she was not vaccinated.
Jacqueline's hobbies are reading and playing with her Newfoundland puppy. She helps Jacqueline see life with humor and urges her to always keep her compassion regardless of how the world is. Jacqueline is often alone because her fatigue has worsened and pain has spread to her spine. Nevertheless, she loves to write and help others through her work by encouraging them not to isolate. If it were not for her puppy and son, she notes, "I wouldn't really have the motivation to fight."
Jacqueline is interested in ancient healing practices & how genetics play a role in our food choices when it comes to avoiding flares. She also collects fairy tale books and loves mythology. She is a huge fan of Penny Dreadful the first seasons, Peaky Blinders, and Dexter, and loves to diagnose the patients coming in while watching The Good Doctor, House or Chicago MD. She has also volunteered as a medical missionary in Malaysia, Cambodia and the Philippines.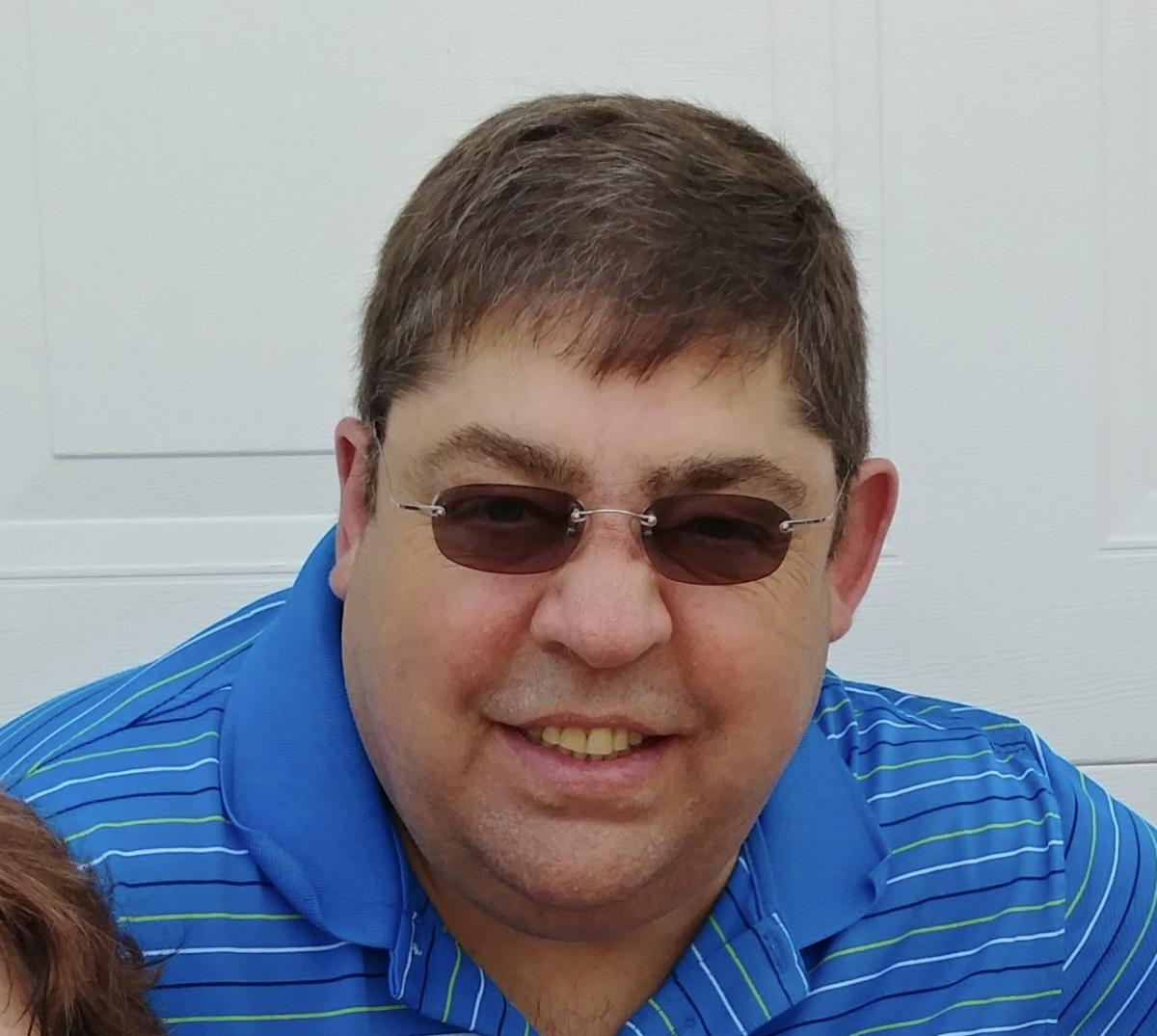 James Allen Stanley
James, who is now retired due to disability, was a Computer/Network Engineer for 30+ years. His work gave him the opportunity to travel to many places across the globe. He is currently on his 12th year since being diagnosed with MS, and feels that all-in-all, he has managed it well despite challenges including heart issues that have truly made things more difficult. James has a Service Dog who is a Bull Mastiff and is large enough to help with balance if needed. She is mellow but can be protective when necessary.
James joined the Ride Council for a number of reasons including finding more activity in his town of 700, helping others, finding solutions, and being a people person. He also finds that so many people with MS share the same issues he went through, but do not know where to turn. James mentions, "if I can help, then all the better."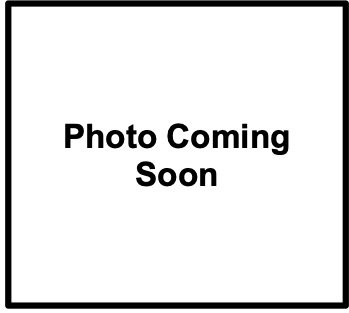 Lorraine Kelly
Lorraine retired from teaching Chemistry at both the college and high school (private and public) levels due to her MS. She has now had MS for over 40 years, requiring her to adjust her daily living to accommodate her disabilities. Lorraine is a former Coast Guard member, and attended the USCG Academy. She joined the RIDE Council to help find ways for others with MS to live more fulfilling lives.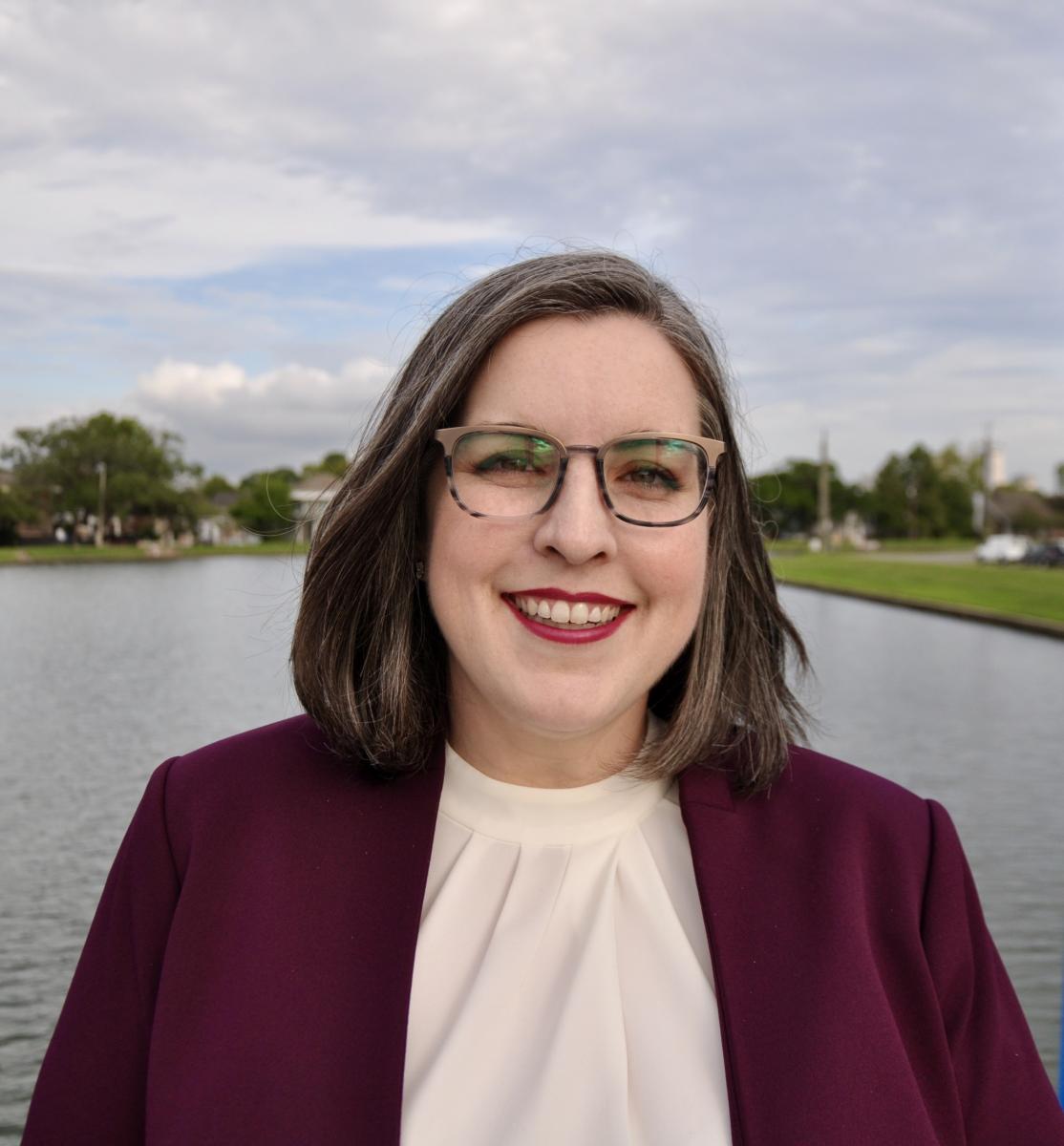 Meredith Kacsits Sugarman
Meredith Sugarman is a Research Director at Health Union, focusing on elevating patient voices in health care research. Her past research experience has spanned across community-partnered participatory research, health policy, digital health, and Medicaid program evaluation.
Diagnosed with RRMS in 2016, she has been an advocate for people with disabilities, serving on the board of Disability Rights Louisiana and on the founding steering committee of Community Care Corps.
Meredith enjoys reading, adaptive hiking, and swimming. She and her wife recently welcomed a daughter, Edison.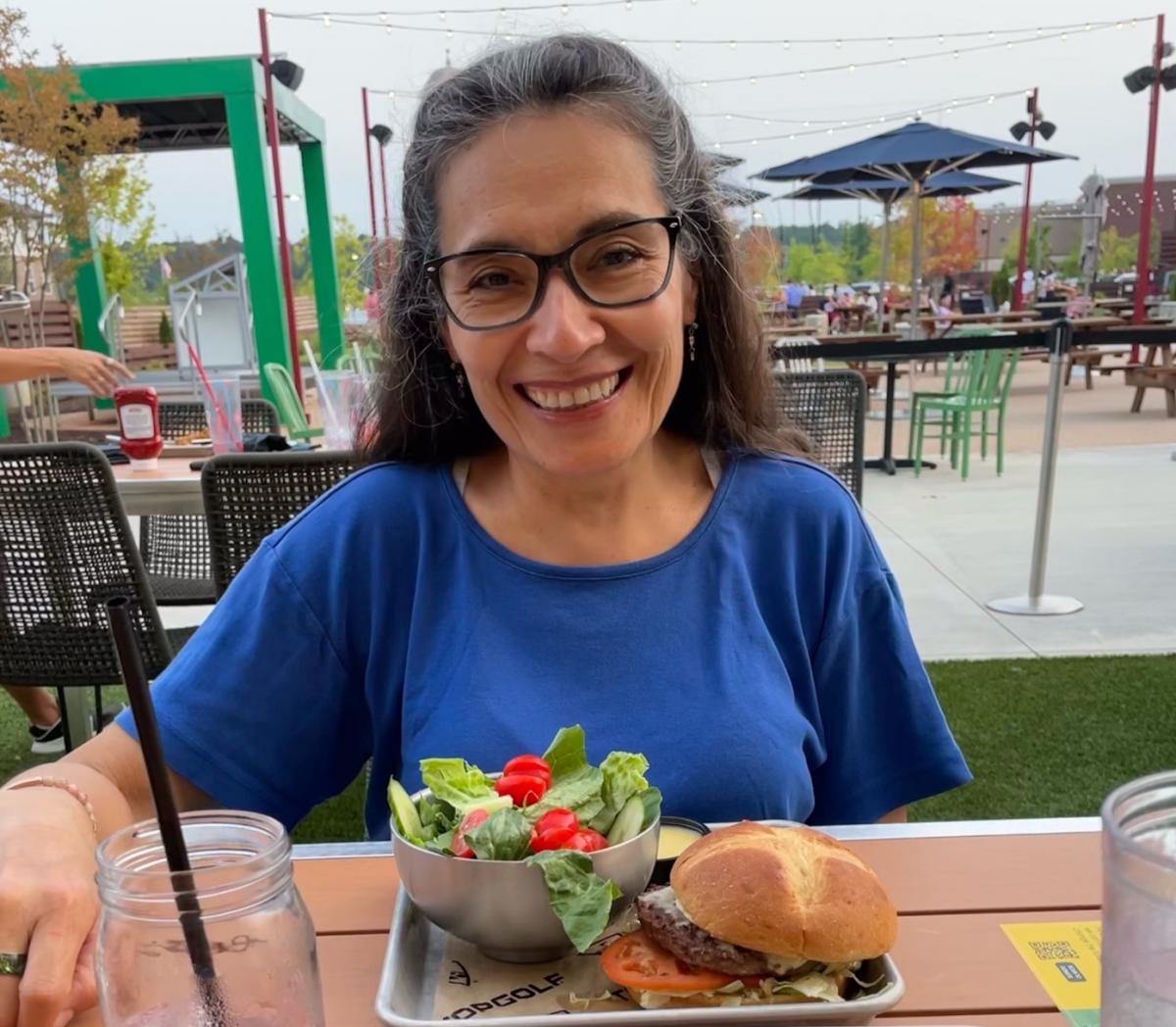 Nohora (Nora) Gutierrez
Nohora is 60 years old and was born in Bogota, Colombia. She arrived in New York at the age of three then moved to Miami when she was nine and has been living in Florida ever since. Prior to her MS diagnosis, she travelled to Spain, Belize, Colombia, Panama Canal, and Mexico. She has also scuba-dived in Cancun, Hawaii, and Florida, and enjoys adventures like tandem skydiving and hot air balloon rides. She loves cruising in the Caribbean Sea as well as touring vineyards for wine tasting. After her diagnosis, she continued to travel to Canada, Colombia, and Alaska, and cruised twice to/from Alaska in the Inside Passage. Her daughter and her have also skied in Utah and Colorado. She loves to dance, listen to music, and now thoroughly enjoys guided meditation. She is bilingual in Spanish and English, and is considering learning French.
Nohora was diagnosed with RRMS in 2009, after experiencing tingling sensation in her feet and knees and numbness up to her hips. As a single mother solely responsible for her 8-year-old daughter and working full-time in the Human Resources field, she was petrified that the illness would decrease her mobility to a wheelchair.
Since she is a lifelong learner, Nohora researched and found many MS resources locally and nationally that provided specific guidance for newly diagnosed persons which enabled her to share her diagnosis with her parents and daughter.
A year after her diagnosis, she still had fears and at an MS women's retreat, she received the best advice ever. One of the attendees saw her walking and visibly crying and said, "I have had MS for over 20 years and you just need to keep yourself active physically and mentally... you will be all right!" Reflecting back, Nohora notes, "she was right!"
Periodically, the stress of life has resulted in some of Nohora's invisible MS symptoms to materialize such MS hug, bladder control issues, fatigue, and cog fog. Although with lifestyle changes in diet, sleeping, and exercising, those invisible MS symptoms have decreased.
Fortunately, in 2017, Nohora was able to retire and focus on her teenage daughter, volunteering at church, healthy cooking, losing weight, and staying physically and mentally active.
Throughout her MS journey, Nohora has searched and attended many events to keep informed of the latest DMTs, participated in clinical trials, and reviewed research studies nationally and internationally. At times, she felt it was challenging to seek involvement in MS research opportunities.
Nohora joined the RIDE Council to enhance the diversity of MS research participants. She hopes this will help the next newly diagnosed person, with the hope of discovering a cure or understanding what causes MS.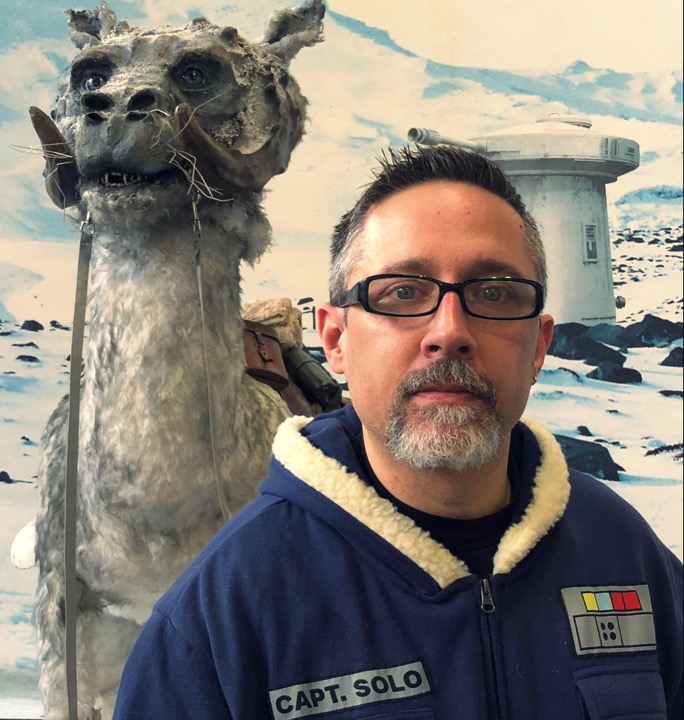 Robert Sarles
Robert joined the RIDE Council because he wants to both learn and contribute to the MS community. He first experienced MS symptoms in 2008 and was finally diagnosed in 2013. He has RRMS and is currently on his 4th DMT. He is a 6.5 on the EDSS and his primary symptoms are numbness, especially on his right side, with limited mobility on that side as well. He also struggles with spasticity, muscle weakness, fatigue, and depression as a result of his MS. In addition to his DMT, Robert tries to use diet and regular exercise to maintain as high of a quality of life as possible.
Robert earned a Music degree in college, and while he can no longer perform because of MS music remains a big part of my life. His last job before stopping work was as a Library Technician which was perfect because he loves to read. Robert also loves movies with one of his favorites being Star Wars. His house still filled with Star Wars memorabilia, much to his wife's chagrin (she's a good sport though!).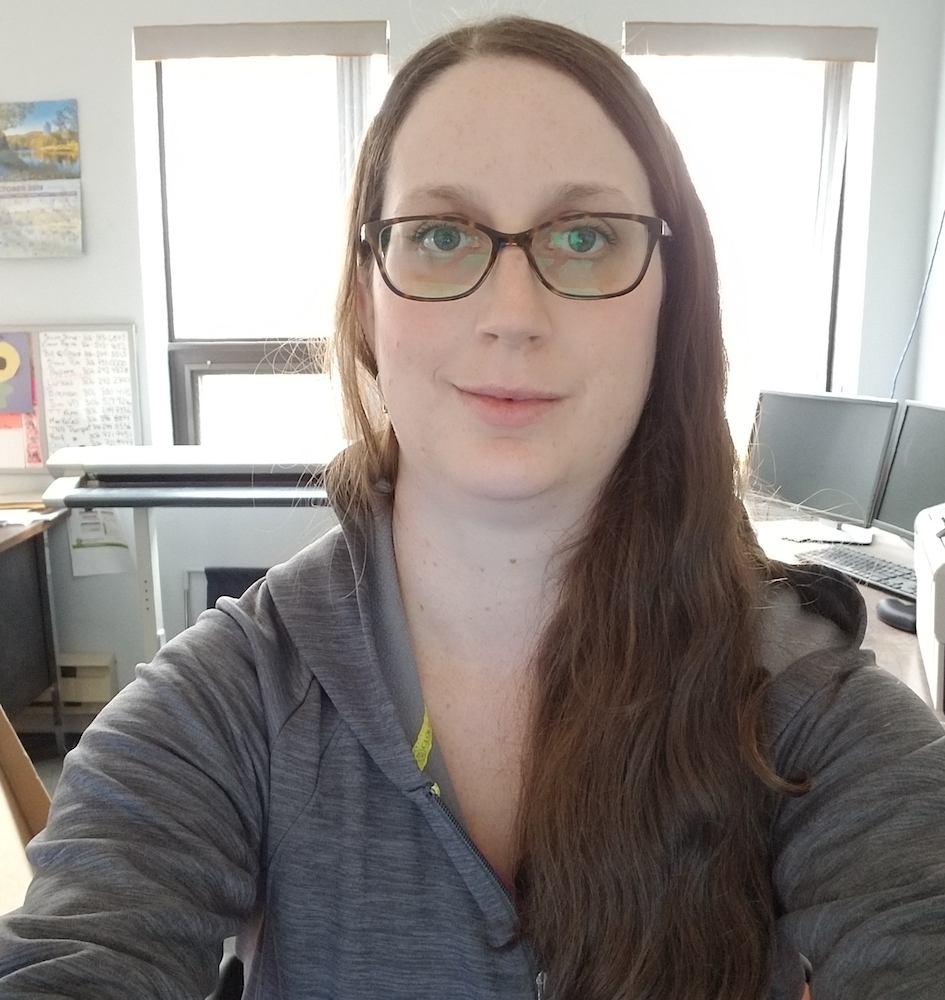 Sara Young
Sara is an imaging specialist for a multinational records storage company, turning paper and other physical media into digital images and filing systems. She was diagnosed with MS at the age of 33 in August 2019, with symptoms extending back around 20 years. Since her diagnosis and starting on a DMT, her MS has been relatively stable with no new or enhancing lesions. 
Sara decided to join the RIDE council as she is interested in helping with research that may benefit the MS community. She is also a member of the Qalipu First Nation in Canada, specifically from Newfoundland where she is originally from. Seeing some of the issues that can arise in Canada for First Nations individuals, especially women, it is very clear that First Nations are underrepresented in most areas.
She is a mom of 2 daughters - Abby who will be 11 soon and Katie who will be 9 this year. Her husband and she are very interested in keeping different types of animals, especially those who may be considered differently-abled (she is not a fan of the word disabled)! Her pup, Spot, is a deaf and partially blind from birth border collie that she trained using a mix of hand and touch signals. She also has a multitude of lizards, small animals and fish. She also keeps animals at her small hobby farm when possible (mostly pigs, chickens and rabbits). Sara enjoys learning all about the dance through her children, who are both very involved in the dance community in Saskatchewan, having been in dance since they were 2.Sara holds a bachelor of arts in historical studies from Memorial University of Newfoundland (Sir Wilfred Grenfell campus) and enjoys learning about history.She also loves true crime - books, shows, documentaries, podcasts- you name it and she will want to hear about it! Sara mentions, "Growing up, I had an interest in becoming a member of the RCMP but life had different plans for me!"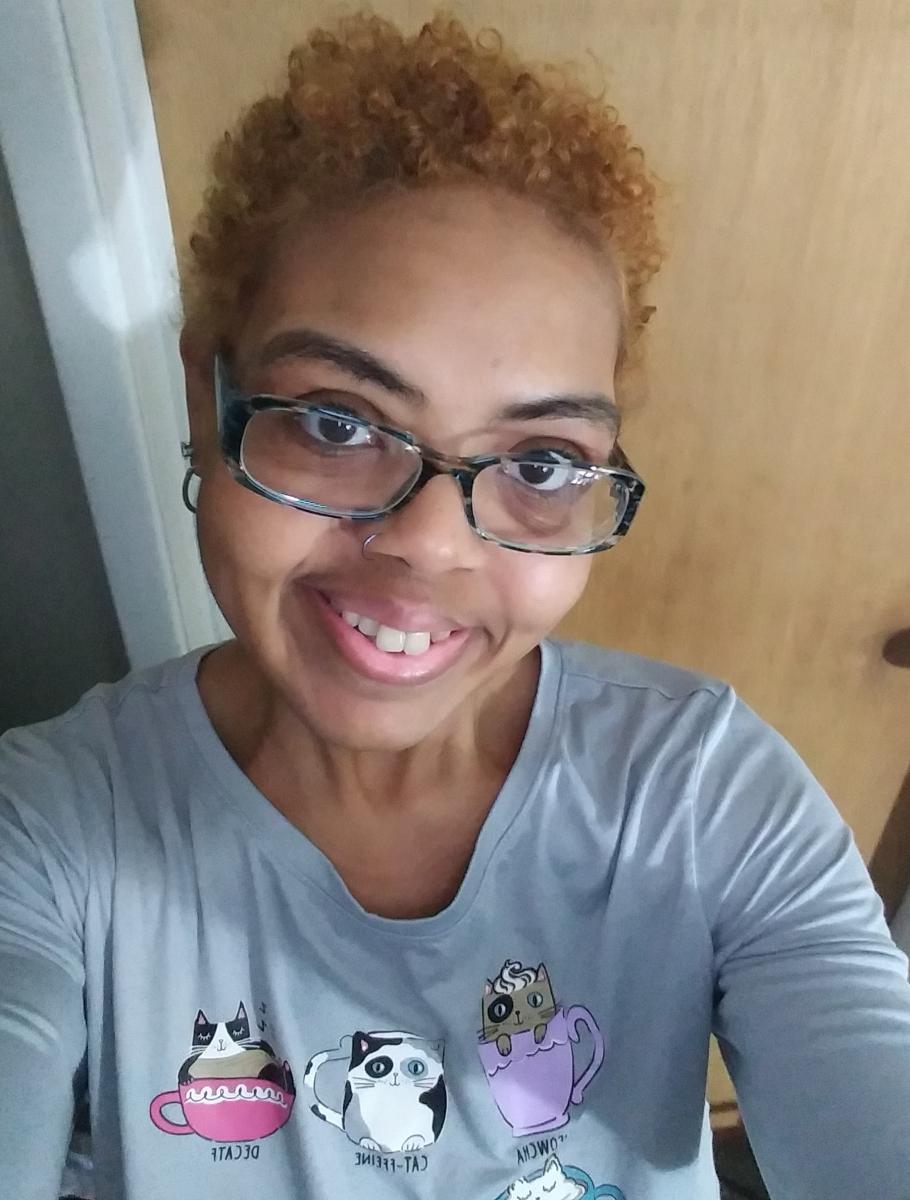 Shereese Hickson
Shereese with RRMS in 2012 at the age of 33. She is a single, stay at home mom to her Superhero Prince, who is 12. She decided to join the RIDE Council to offer her ideas and opinions, as well as to learn from others.
Shereese's interests are her family, faith, health, recovery and being the best mom she can be to my child. She loves watching movies, music, reading, resting, going to church, fellowship with her support networks, shopping, and doing family activities.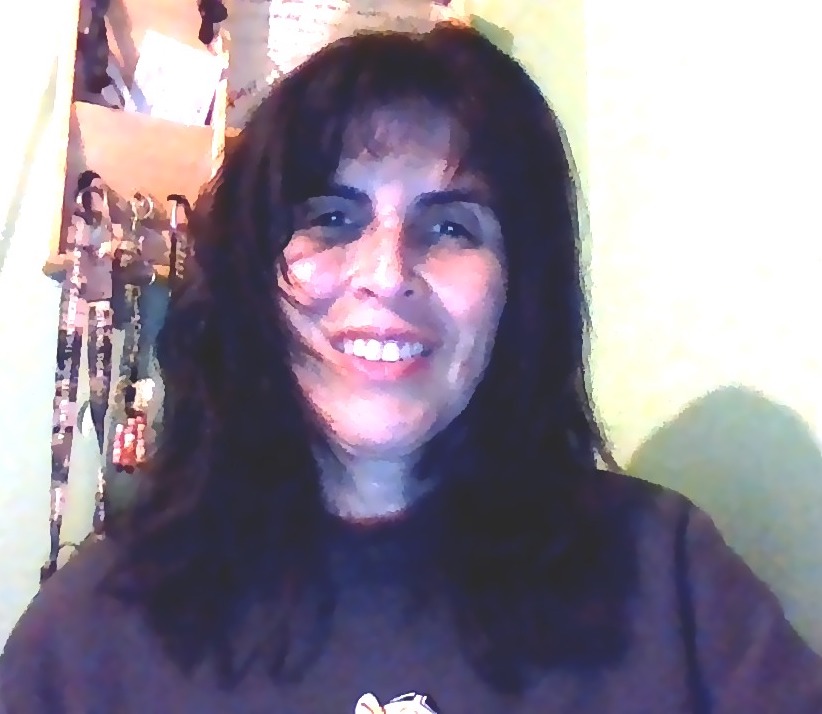 Susan Silver
Susan lives in Thornton, CO with her 7-year-old cat named Stitch that she adopted from the shelter in July and is special needs.
Susan was diagnosed with RRMS in 2006. About four years ago, she progressed to SPMS.  
She worked as an EMT for 13 years, and also worked as an audio engineer at concerts. The highlight of her music career was getting to meet and work with her favorite band, Van Halen, especially Eddie Van Halen! Susan mentions that, "Unfortunately, due to MS, I am now on disability."
In her free time, Susan loves to read, write, listen to music, make crafts, play her guitar when her hands permit, garden, spend time with friends and family and anything to do with animals. She plans to volunteer at her local animal shelter as soon as it's safe for her to do so, regarding COVID-19.
Susan joined the RIDE council because of the inequality of care, resources and research in MS and healthcare in general, regarding minorities and low-income populations. She has personally experienced some of these issues, especially when she was first diagnosed with MS. Through her work, she is hoping to help bring awareness and change to these matters.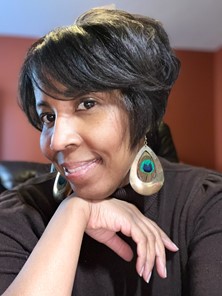 Toccara Carter
Toccara is a Christian, wife and mom of a 6-year-old boy. She was diagnosed with Multiple Sclerosis in 2008 as she was wrapping up her final semester of graduate school. This diagnosis came out of left field for her but she thanks God for guidance and keeping her thinking positive in the times that she thought "I can't do this."
Toccara is an encouraging person, always ready to motivate and help people see the good in the bad!
Toccara chose to join the RIDE Council because she felt this would give her the opportunity to help reach those who are affected by MS but don't see themselves being represented in majority of the clinical studies. She hopes that by seeing her involvement, others will also choose to join studies that could ultimately help the fight to eliminate MS. In her spare time, Toccara enjoys exercising with her MS Fit group and doing MS yoga.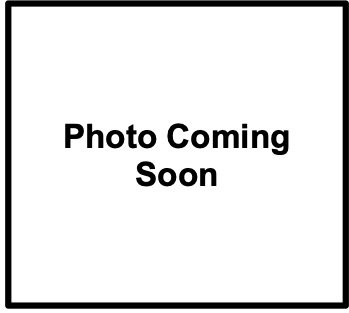 Vanessa Irizarry
Vanessa is 37, has one son, and lives in central Connecticut. She was diagnosed with MS in 2010 at 25 years old. Vanessa was an aircraft rescue firefighter when she had her first determining relapse, and like many others, the diagnosis was life altering. Shortly after, she resigned from paid firefighting due to continued relapses while doctors worked on finding the best medication for her.
12 years later, Vanessa has tried several therapies including 6 years of Tysabri before becoming JC positive. She is now on Kesimpta after being on Ocrevus for a year and not tolerating it well. She currently takes quite a few medications, many vitamins, and gets Botox therapy on her legs every 3 months. All while still maintaining a full-time job.
Vanessa believes that we all need a platform that offers people like us an approachable way to access not only treatment and medical information, but connection with others who truly understand what we're going through. It's one thing to vent to loved ones but it's another to connect with people who have walked a similar path. Vanessa is excited to work together on something so vitally needed in our community. Stay strong!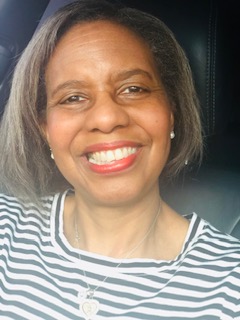 Veronica Daniels-Lewis
Veronica worked in Corporate America for over 20 years after graduating from college, then left after her third child to become a Stay-at-Mom. Soon after making that wonderful choice, she started showing signs of having a neurological problem. She went to many doctors before finally receiving a diagnosis of MS in 1996.
Veronica began volunteering for the National MS Society in 1996 right after receiving her diagnosis of MS. Having the ability to guide and help others through rough waters was an awesome opportunity. This helps her with the highs and lows of living with MS.
Veronica has used my passion to connect people living with MS with accurate information and resources in many cities. After her children were all grown-up and out of the house, she took on additional volunteer positions with the National MS Society including MS Society Self-Help Group Leader, District Activist Leader, and Community Neurological Information Representative. Through these roles, Veronica has been honored to receive awards including MS Breakthrough Award for Service 2019 and MS Top 10 Walk Team - 2015, 2016, 2017, 2018, 2019, 2020, 2021 and a Mission Mover award in 2018.
She has also been published with National MS Society numerous times including in Momentum Magazine, Spring 2021- "Obstacles to access", pg. 35-37; Momentum Magazine Winter 2020-2021- (Fire Up) – "Still in Charge", pg. 68-70; and the MS Society Connection Newsletter – "a new MS Self- Group Leader" 2016.
Veronica considers herself a pioneer person of color who has been living with MS for a long period of time and participates in research often. She chose to join the RIDE COUNCIL to help break down barriers, improve trust and bring awareness to the need for people of color to be involved in MS research including clinical studies. Veronica says, "hopefully, with this we can help put an end to MS."
In her free time, Veronica enjoys doing word search puzzles and talking to her granddaughter on Zoom who lives overseas.