Dr. Deborah Backus, PT, PhD, FACRM is the study Principal Investigator (PI) and Vice President, Research & Innovation Director, Crawford Research Institute; Director, Multiple Sclerosis Research at the Shepherd Center in Atlanta, Georgia. Dr. Backus has over 30 years of experience as a rehabilitation clinician, educator and researcher. Her early research focused on advancing the understanding of the elements of rehabilitation that lead to the best outcomes for people with spinal cor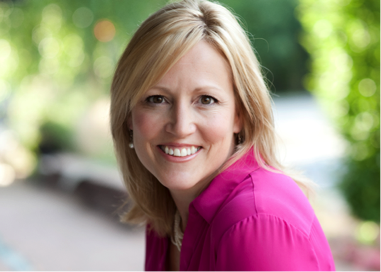 d injury, particularly those with tetraplegia. Since 2013, she has been building an innovative MS research agenda centered mainly on those who have limited mobility and who have progressive MS. In her role as Director of MS Research, her research oversight includes facilitating pharmacologic and device-related clinical trials, as well as other non-rehabilitation interventions for MS. Dr. Backus's research in the Eula C. and Andrew C. Carlos MS Rehabilitation and Wellness Program at Shepherd focuses on the investigation of models of care and rehabilitation interventions to facilitate greater function, health and quality of life in people living with MS. She has presented both nationally and internationally related to this work, and her studies have been published in a variety of peer-reviewed journals (https://goo.gl/dQYCFB). Dr. Backus is driven by her passion to help all people achieve their greatest potential and combines her clinical and research experience to facilitate the translation of evidence into clinical practice, to influence practice, reimbursement and health policy, and to ultimately help accomplish this for people with physical disabilities.
At the Shepherd Center, STEP for MS will be integrated into the Eula C. and Andrew C. Carlos Multiple Sclerosis Rehabilitation and Wellness Program, a program specifically for people diagnosed with MS and related disorders. The STEP project is designed to inform this program, as well as others like it, to better provide people with MS the tools they need to control their MS.
https://www.shepherd.org/research/multiple-sclerosis
https://www.shepherd.org/patient-programs/multiple-sclerosis/wellness
---
Prof. Robert Motl, PhD, is the study Co-PI and Professor and Director of Research in the Department of Physical Therapy at t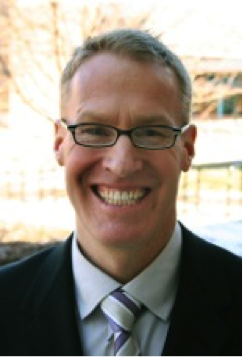 he University of Alabama, Birmingham. Prof. Motl has systematically developed a research agenda that focuses on physical activity and its measurement, predictors, and consequences in persons with neurological diseases, particularly MS. Prof. Motl has generated a body of research on the validity of common physical activity measures in persons with MS. This has resulted in foundational research on quantifying differences in physical activity, particularly rates of moderate-to-vigorous physical activity, in persons with MS. These two lines of research have provided the basis for examining the outcomes of physical activity in MS, particularly beneficial adaptations in brain structure, cognition, depression, fatigue, walking disability, and quality of life. Prof. Motl has undertaken research on social-cognitive predictors of physical activity that has informed the design of behavioral interventions for increasing physical activity in MS. The physical activity intervention for STEP for MS uses the Guidelines for Exercise in MS (GEMS) developed and evaluated by Prof. Motl. This agenda serves as a test-bed for application and expansion into other conditions such as spinal cord injury and Parkinson's disease.
---
Gary Cutter, PhD is Professor of Biostatics in the section on Research Methods and Clinical TriaIs in the Department of Biostatistics at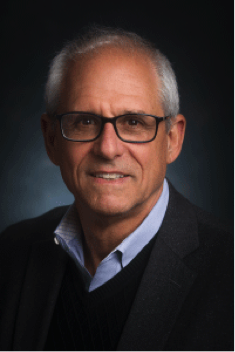 the UAB School of Public Health. Dr. Cutter is also the director for the Collaborative Opportunities Component of the National Center for High Impact clinical Trials. Additionally, Dr. Cutter is the director of the Biostatistics/Bioinformatics Resource (BBR) Core Center for Acute Kidney Injury Research, UAB-USC and Co-Director of the Center For Aids Research, Biostatistics Core, and the PI of several Coordinating Centers. Dr. Cutter is a leading expert in research design and analysis for randomized controlled trials in MS, and has amassed a considerable reputation as the world-leader in biostatics and data coordination.
http://www.uab.edu/shp/pt/faculty-and-staff/faculty/49-robmotl
http://www.uab.edu/shp/enrl/home
---
Kevin McCully, Ph.D. is a Professor in Kinesiology Department at the University of Georgia, Athens GA. Dr. McCully's research is focused on developing new non-invasive approaches to studying skeletal muscle metabolism, blood flow and oxygen utilization. His laboratory focuses on changes to muscle function after chronic illnesses and injuries: including multiple sclerosis. The lab also focuses on innovative methods of improving physical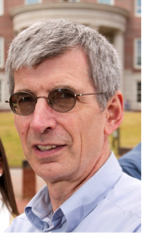 activity levels and exercising people with chronic illnesses and injuries. 
At the University of Georgia, the STEP for MS program will be held in a shared-space wellness center. This wellness center is on campus, within the department of Kinesiology.  The wellness center has existing programs designed for individuals with disabilities.  The space is equipped with a variety of aerobic machines (i.e.- treadmills, elliptical, stationary bike, etc.). The space also has a variety of Cybex weight machines and free weights, Therabands, medicine balls, Bosu balls, aerobic steps, and yoga mats.  The Center also has specialized equipment, including a body weight support treadmill, a functional electrical stimulation (FES) cycle, and clinical electrical stimulation units.
https://coe.uga.edu/research/labs/muscle-physiology
---
Francois Bethoux, MD, physiatrist, has served as the Director of Rehabilitation Services at the Cleveland Clinic Mellen Center for MS Treatment and Research for the past 15 years. Dr. Bethoux's research interests include neurorehabilitation, spasticity management, and interventions (including therapeutic arts) to improve walking in persons with MS and other central nervous system disorders. He is also medical director of the Cleveland Clinic Arts and Medicine Institute, and editor-in-chief of the International Journal of MS Care.
The Mellen Center for Multiple Sclerosis Treatment and Research was established in 1984, and is now one of the largest and most comprehensive outpatient MS programs worldwide. Multidisciplinary services offered include neurology, rehabilitation, psychology, neuropsychology and social work. Rehabilitation Services at the Mellen Center offer a comprehensive array of neurorehabilitation interventions including physical and cognitive rehabilitation, and specialized services such as a wheelchair clinic and functional capacity evaluations. The team comprises physiatrists, advance practice clinicians, nurses (clinical and research), physical therapists, an occupational therapist, and a speech therapist. Research activities are integrated with clinical rehabilitation, with a particular emphasis on spasticity and gait/balance disorders in patients with MS. The rehab gym is equipped with state-of-the-art exercise and motion analysis equipment.
https://my.clevelandclinic.org/departments/neurological/depts/multiple-s...
---
Alexander Ng, PhD, FACSM, is an associate professor in the Program in Exercise Science, Department of Physical Therapy, within the College of Health Sciences at Marquette University, Milwaukee WI.  He is also a Fellow of the American College of Sports Medicine. Exercise and fatigue in persons with MS have comprised Dr. Ng's primary research interests for the past 23 years, with a secondary interest in cancer survivorship. As a post-doctoral fellow, Dr. Ng co-authored a seminal study indicating lower physical activity in persons with MS which was thought to be secondary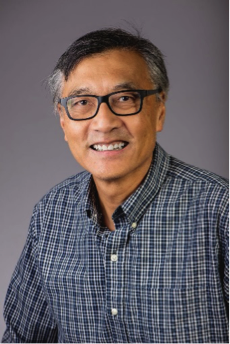 to the disease process.  My research was initially directed toward examining physiological mechanisms of fatigue in persons with MS.  In addition to these fatigue related studies, I have begun to translate this basic/applied research to community interventions to improve quality of life through exercise or other physical activity.  I have recently investigated the physical and psychological effects of community based recreational ball-room dance in persons with MS These studies rely on assessing physiological and psychosocial responses to exercise as well as understanding the "patient" experience through qualitative methods such as focus groups. I have worked with colleagues at the Medical College of Wisconsin to develop a provider and user community informed patient navigator for adaptive recreational activity including persons with MS.  In addition to this current PCORI project, I am collaborating on several projects to determine if photobiomodulaton therapy can improve muscle and immune function in persons with MS. Dr. Ng has also been a clinical exercise physiologist program consultant since around1994 for Can Do MS, a non-profit wellness program for Persons with MS.
Dr. Ng is part of the Exercise Science Program within the nationally ranked Physical Therapy Program in the College of Health Sciences at Marquette University, Milwaukee, Wisconsin. My Integrative Neuromuscular Cardiovascular Physiology Laboratory is but one of several other investigator laboratories dedicated to improving life for those with chronic conditions.  In addition, my department houses the following Clinical and Translational Research Laboratories: Exercise Physiology, Strength and Conditioning, Biomechanics/Motion Analysis, Therapeutic Exercise, Body Composition, Biochemistry, and our newest laboratory the Human Performance Assessment Core.  These laboratories are considered a Clinical Translational Science Institute Core Translational Research Unit for South East Wisconsin.
http://www.marquette.edu/exercise-science/
---
Jefferey Hebert, PhD, is an Associate Professor in the School of Medicine at the University of Colorado. He has been an integral part of the Rocky Mountain MS Center at the University of Colorado, Anschutz Medical Campus for over 18 years, where he is the Director of Rehabilitation and Hum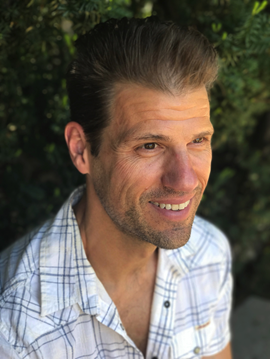 an Performance Research. He is also the Lead Investigator for the Marcus Institute for Brain Health Physical Performance Laboratory. Dr. Hebert's clinical and research expertise includes examining, treating and investigating balance, fall risk, mobility and related negative symptomatic outcomes, muscle and brain function, and the efficacy and effectiveness of exercise approaches in patients with neurological diagnoses, including persons with multiple sclerosis and mild traumatic brain injury.
http://medschool.ucdenver.edu/neurology/ClinicalTrials
---
Dr. Prudence Plummer PhD is Associate Professor in the Division of Physical Therapy at the University of North Carolina at Chapel Hill, NC. Dr. Plummer's research focus is on cognitive-motor interactions during walking, especially in neurologically impaired populations. Recent studies include a pilot randomized controlled trial on pharmacological and physiotherapeutic interventions for dual-task walking in people with multiple sclerosis (funded by the National MS Society). Dr. Plummer also recently completed a randomized controlled trial investigating dual-task gait training in people with stroke (funded by the American Heart Association) and an NIH R21 examining differences between laboratory-based walking performance and walking in the real world in people with stroke and older adults. Dr. Plummer leads an interdisciplinary research program involving collaboration between physical therapy, cognitive-linguistics, biomedical engineering, and medicine. The University of North Carolina hospitals see more than 1600 patients annually with a diagnosis of multiple sclerosis.
---
Robert McBurney, PhD is the Co-Principal Investigator for the iConquerMS™ Multiple Sclerosis Patient-Powered Research Network and President & CEO of the Accelerated Cure Project for Multiple Sclerosis (ACP), a non-profit enterprise accelerating efforts to improve diagnosis, to optimize treatments and to cure MS by catalyzing research. Dr. McBurney has more than 35 years' experience in biomedical research and management - ranging from conducting internationally-recognized neuroscience research as an academic in Australia, the UK and the USA, to forming or leading biotechnology companies in the UK and the USA.
ACP is a non-profit organization dedicated to accelerating research efforts to improve diagnosis, to optimize treatment and to cure multiple sclerosis. ACP believes that research is the only way to greatly improve the outlook for people with MS. The organization promotes scientific collaboration and accelerates research by rapidly and cost-effectively providing researchers with data and biospecimens they need to explore novel research ideas that can lead to better care for people with MS. ACP are overseeing the development and management of the data portal for STEP for MS.
https://www.acceleratedcure.org/
---
Ms. Joann Dickson Smith has a Master of Science in Public Health (epidemiology) and is the Chair of the STEP for MS Advisory Board. As a person living with MS, Ms. Dickson-Smith is a champion for wellness, exercise, and support for people with MS. MS has fueled Ms. Di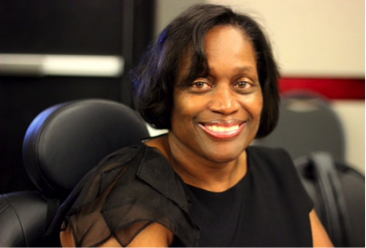 ckson-Smith's passion to empower others to achieve the healthiest, fullest life possible, even with MS. Ms. Dickson-Smith brings experience as a Project Coordinator for a Community Health Assessment Promotion Project and a Health Education Specialist. Her career has focused on developing and implementing strategies to educate people in low income communities to make choices that would empower them to take control of their health and change their lives. 
Ms. Dickson-Smith will be integral in providing the patient perspective and facilitating interactions with participants in this study. Ms. Dickson-Smith hopes that living with MS and experiencing a rewarding and full life after diagnosis will encourage and inspire others that it can be done.